In a nutshell
Building a digital presence for a construction company
Challenge
Founded in 1977, Box & Charnock are market leaders, providing integrated services to the residential and commercial sector of the construction industry. Working with high-calibre buildings such as The Royal Albert Hall, Wembley Park, and numerous luxury apartments in London; it was crucial that their new website conveyed their industry expertise.
Outcome
We completed extensive research and prototyping sessions, to ensure we created a website that reflected the values of Box & Charnock. Our re-build ensures the site conveys a clear and consistent message appropriate for the multiple target audiences. The site now acts as an interactive platform, showcasing their acclaimed work.
---
The Brief
The overarching business goal of this re-build was to produce a professional-looking platform for B&C to showcase their work. The previous site hadn't been updated since 2009 and was starting to look incredibly dated.  The backend was also a minefield of plugins and workarounds that essentially made publishing new content impossible.
Since they launched their original website B&C had grown their operations extensively and were now working with high-profile clients, having carved out a professional reputation in the construction industry. Although the company was rapidly expanding, the site had fallen by the wayside and no longer reflected the company's values or image, giving prospective clients a negative impression.
This new website was an opportunity to essentially start from scratch – and design and build a visually impacting site that showcased their work and aligned with their business objectives and brand image.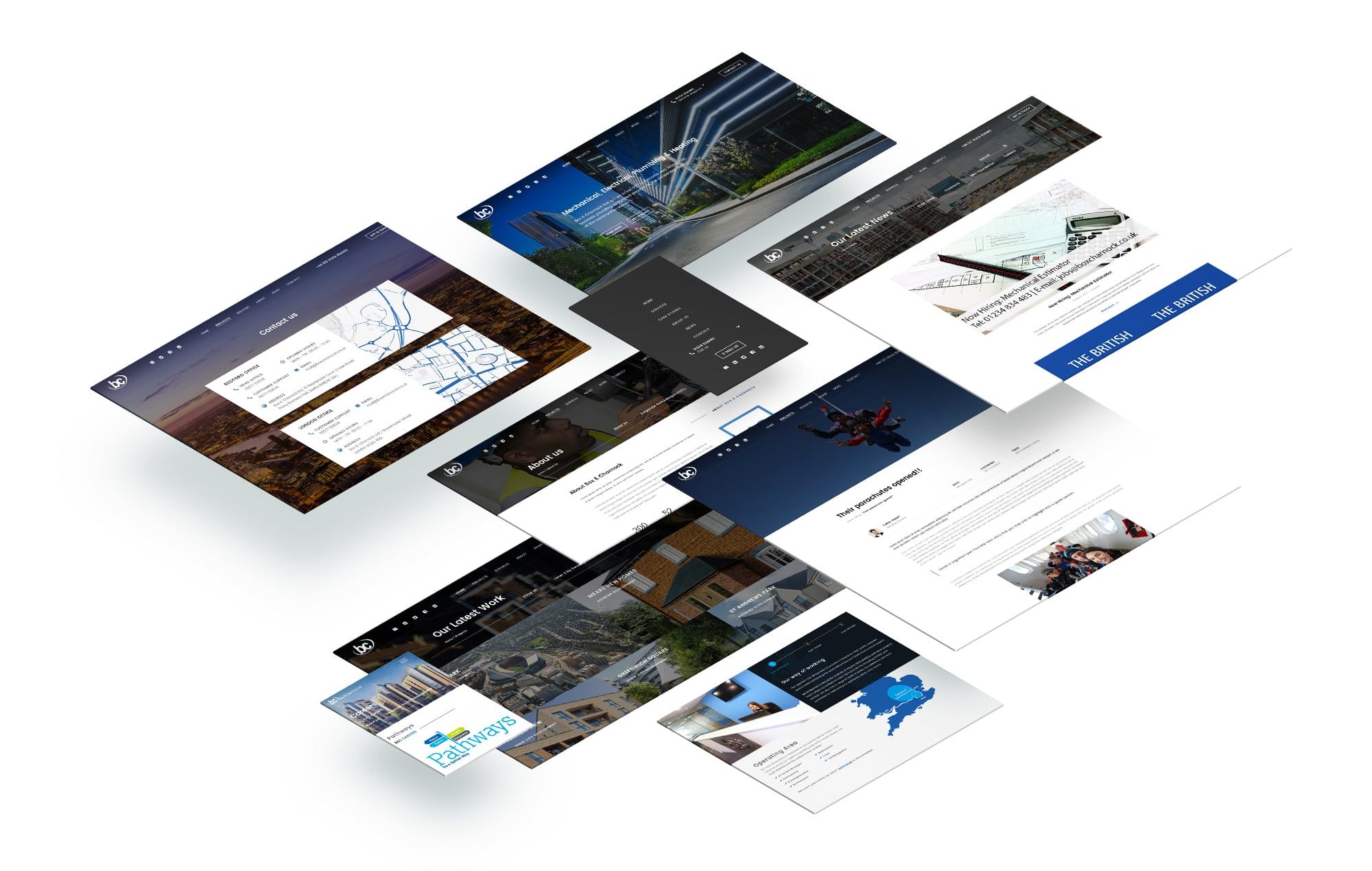 ---
Strategy & Design
Our primary goal was to craft the user interface to be modular, in order to provide flexibility to accommodate a multitude of page layouts which could showcase the various projects from different services and sectors.
To tackle this challenge we had extensive client meetings and prototyping sessions that enabled us to develop and refine the design until we struck the perfect balance between business goals and user needs. The result was a highly bespoke website that not only showcased the B&C brand and portfolio but also delivered an intuitive and interactive user experience.
The site now runs on a robust Content Mangement System that enables the marketing team at B&C to deploy updates and changes to the site effortlessly.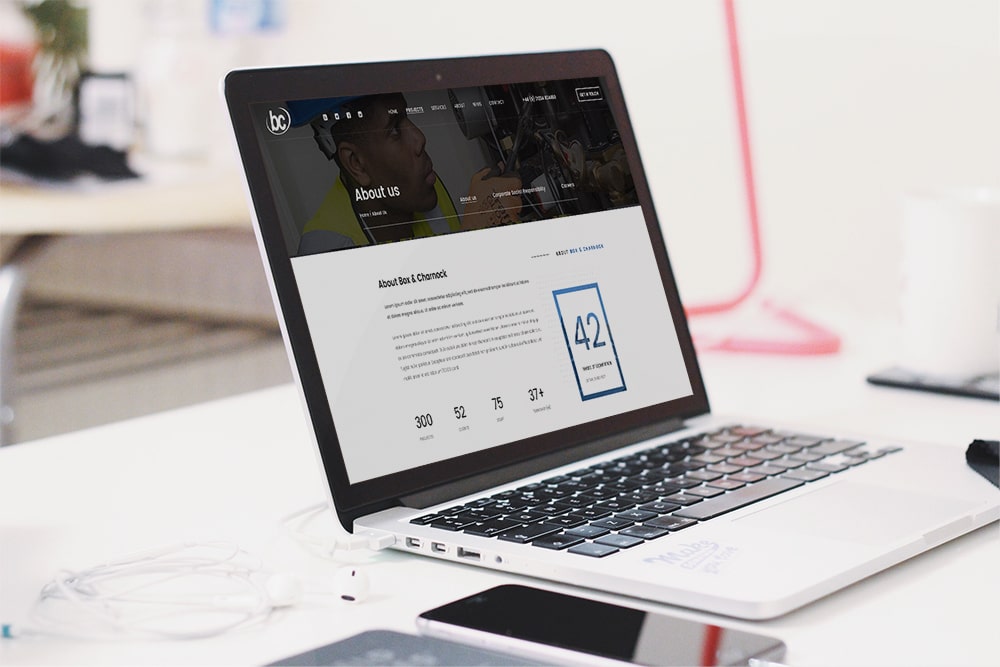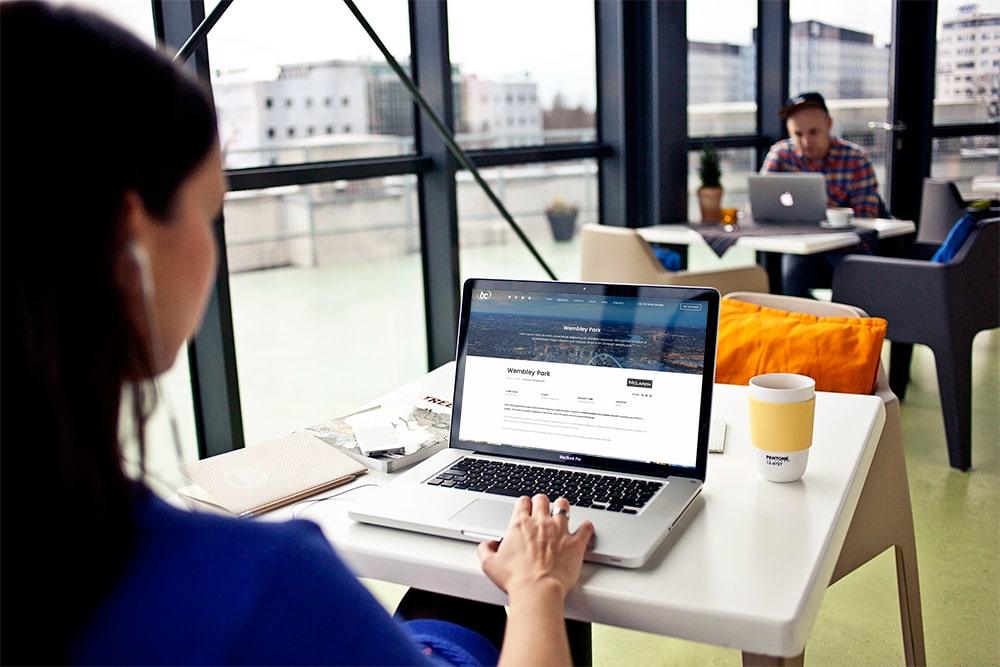 ---
Client Feedback
"Dream Digital have revamped our website with a fresh new design. The benefits have been felt throughout the business, allowing us to build a unified marketing strategy around the website. The WordPress templates they have built are so intuitive, allowing the team to easily add new content."
---
The Bottom Line
The final result is a lightning-fast, high-impact, accessible website, optimised for every device. With a revitalised online presence, B&C are now able to establish themselves as market leaders in their industry. The company is poised to build on their success and attract more clients, driving growth and further expansion.
~1 second

Load time

35%

Decrease in
bounce rate

154%

Increase in
pageviews