 In a nutshell
New digital experience for Landfill Alternatives
Challenge
Landfill Alternatives are leading suppliers of waste management equipment; with products such as balers, compactors, crushers and other specialist machinery. With over 50 machines and over 3,000 use cases, we had to develop a site that conveyed their range of services clearly.
Outcome
To demonstrate the range of services on offer, we decided to develop a product finder to handle the complex process of finding the right machine. This allows the user to enter the type and quantity of waste materials they require to dispose of. In return, the finder shows the most suitable products based on the user's requirements.
---
The Brief
Landfill Alternative's (LFA) existing website was slow, buggy and didn't rank on search engines or convert traffic into leads. The company was spending thousands on advertising that yielded very little in return. Having devised a new web strategy and an evolution of their offering, they came to us to bring their ideas to life. However, LFA had a difficult problem to solve. Waste Management equipment is notoriously confusing and intimidating for customers to research and buy.
Successful eCommerce websites rely on engaging user experiences. Our challenge was to create a visually rich and immersive online environment that would engage and inform users, to help drive conversions, whilst expressing LFA's expertise and approach to business. We collaborated with their sales team to devise a digital strategy that would provide the best possible user experience. This objective would carry through to the full scope of development informing all design and development choices.
---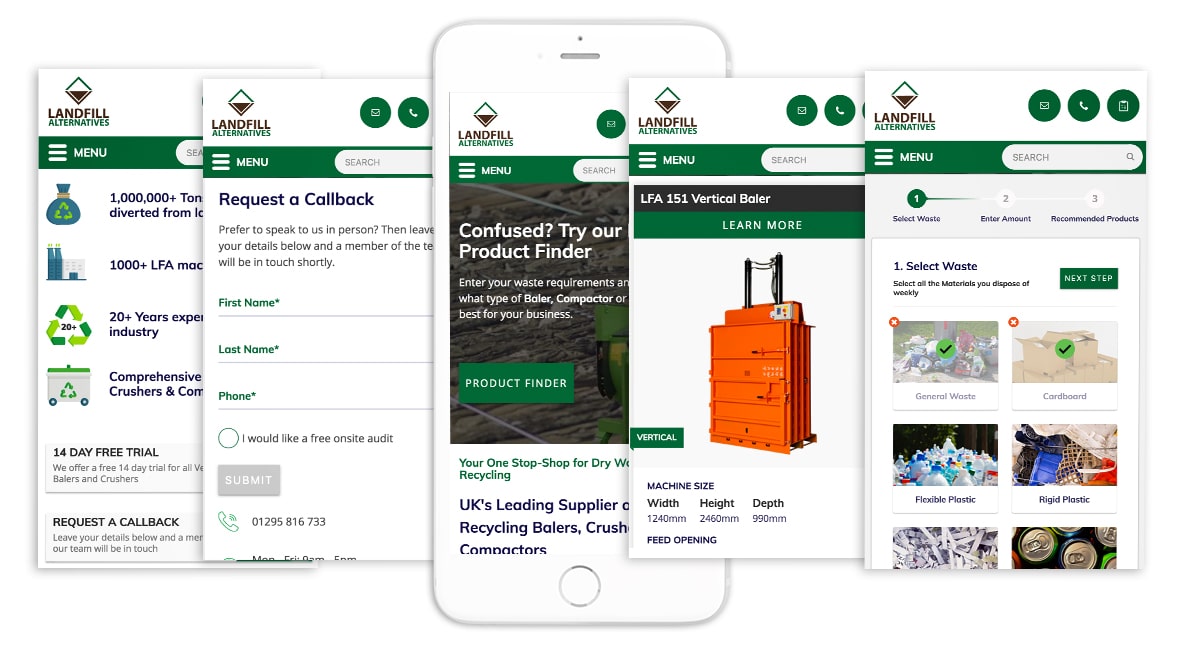 ---
Stratergy & Design
The balance of design and performance was a key element in our development strategy. The challenge was to create a friendly online experience that would showcase LFA's vast range of machines, without overwhelming the user or sacrificing site performance. We designed for functionality and simplicity on every page, striking a careful balance of imagery, information, and technical specification. Our intention was that users browsing could quickly and easily grasp an understanding of each product without overloading them with information.
We stripped out any unnecessary clutter from the original site and deployed large feature imagery and clear call-to-actions that directed user attention throughout their shopping journey. We constantly prototyped and refined our designs to ensure every page was carefully presented with the brand messaging being kept clear and precise.
Knowing that LFA were set to expand its operation we built the site on WordPress, giving the team an intuitive platform for managing their site and product lines; paving the way for future development as the company's product lines evolve.
---
Product Finder
Purchasing Waste Management equipment can be a daunting and confusing experience as consumers come with a variety of specific individual needs. To streamline the purchasing process, we developed a 'Waste Configurator tool that draws from LFA's in-house expertise, to find the right machine for every waste stream.
The Waste Configurator is a bespoke three-step widget, developed specifically to improve the user's purchasing experience. The creation was a combination of LFA's 25 years' experience and extensive product range with powerful backend code. The result was a unique and efficient filtering system that can shortlist thousands of possible configurations, right down to a handful of suitable products.
The perfect solution for their customer's individual needs, all seamlessly rendered in a matter of milliseconds.  At present, LFA is the only company in the industry that offers this level of sophistication, ensuring they deliver an outstanding user experience whilst simultaneously giving the company an edge over their competitors.
---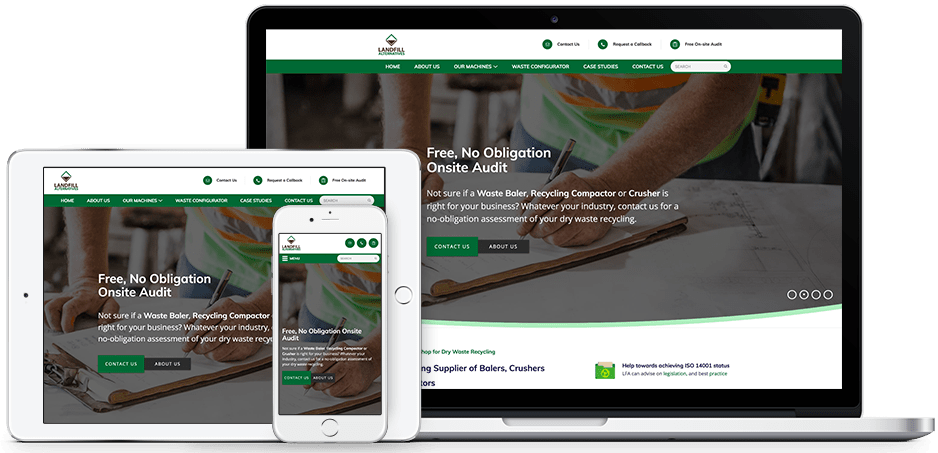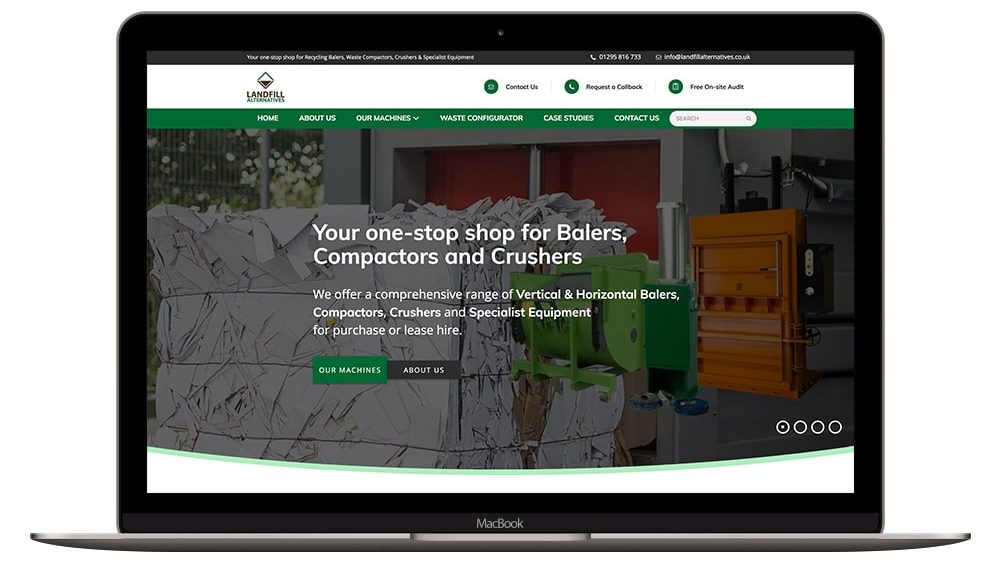 ---
The Bottom Line
The new website is a captivating online presence; highlighting LFA's extensive range of specialist equipment whilst providing practical product finder tools for users – all whilst giving deep insight into their expertise and values.
The new site looks fantastic and delivers an unrivaled user experience. Site visitors numbers have drastically increased, and the company is receiving more leads than ever before.
170%

Increase in visitors

145%

Increase in monthly leads

~900ms

Average page load time