 In a nutshell
New website is perfect accompaniment
to restaurant redevelopment
Challenge
The Brasserie restaurant in Bletchley, Milton Keynes had everything going for it.  Winners of a prestigious AA College Rosette, glowing five-star reviews on TripAdvisor aplenty and a strong reputation not only locally, but throughout the entire educational sector. And although the à la carte cuisine being crafted by students was in keeping with contemporary trends, the restaurant itself was preparing itself for a revamp to modernise its rather dated interior.  A new website, to showcase the fresh look and drive forth reservations and private hire bookings was to be the proverbial icing on the cake.
Outcome
We worked with the Marketing team at MK College to design and develop a dedicated website to replace the few tired pages that existed on the main College website.  This new site not only strengthened the visual identity of the restaurant, giving it the separation it deserved, but also took advantage of a new content management system. Completely bespoke functionality was developed, allowing restaurant staff with no technical knowledge to easily update the site with visually stunning galleries and seasonally changing menus.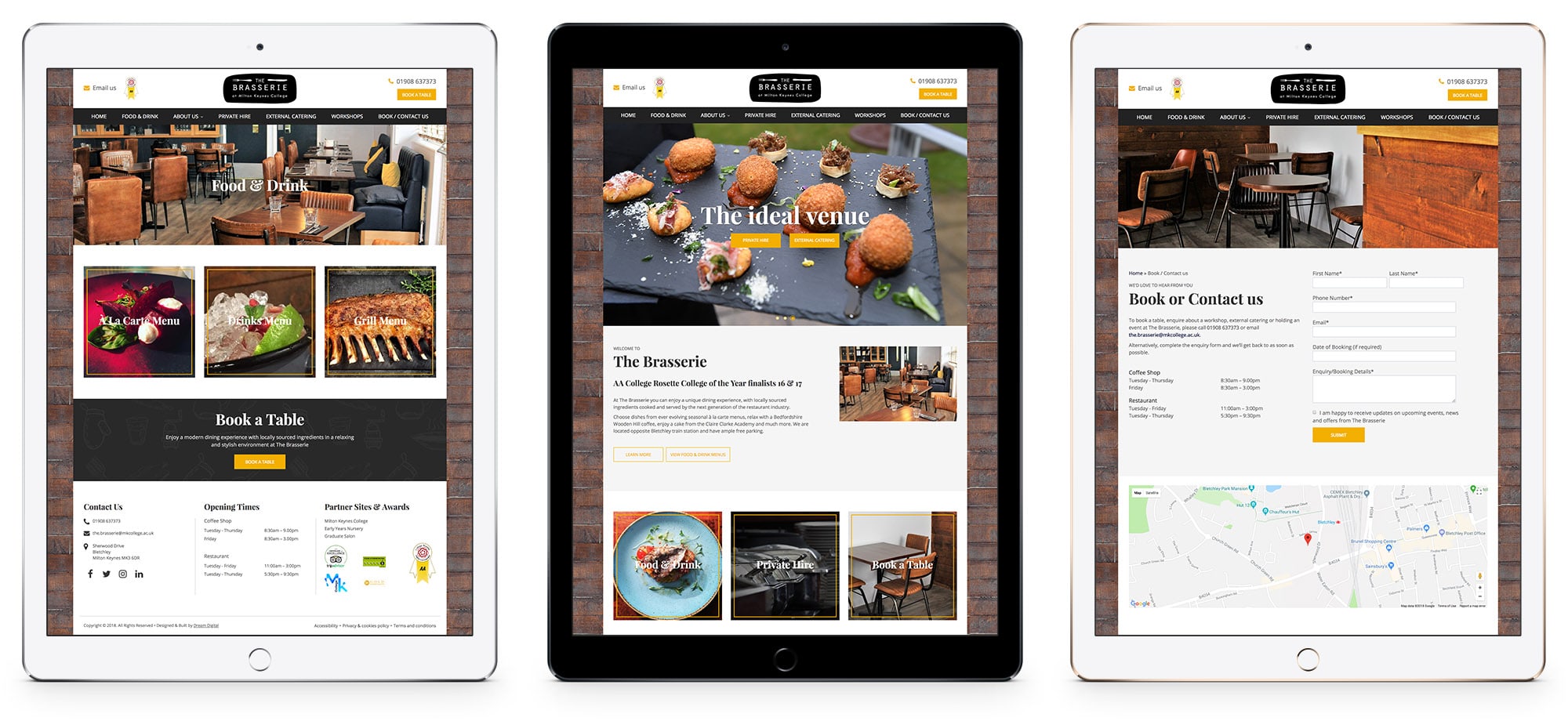 ---
The Brief
The Brasserie is one of MK College's leading commercial centres; a training kitchen and restaurant where students work to create a unique dining experience whilst gaining invaluable industry experience.
Although the acclaimed restaurant has been operating for a number of years, its online presence had been limited to a small section on the College's main website.  This meant that the look and feel was limited and it suffered from not having its own identity.  An exciting re-brand of the restaurant, encompassing not only a refreshed logo and printed collateral but also modern fixtures and fittings was the perfect time to launch a new website.
Dream Digital worked closely with the copywriting team at MK College to devise a site structure and new textual content which would captivate both returning and new visitors.
---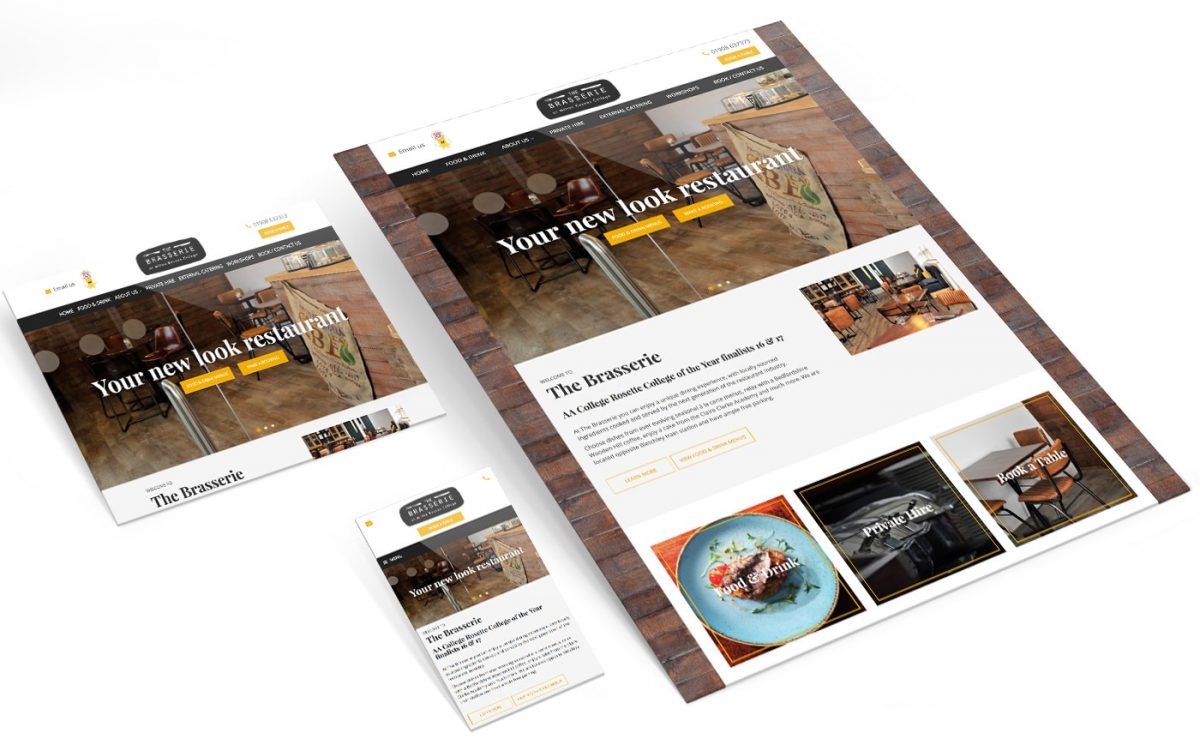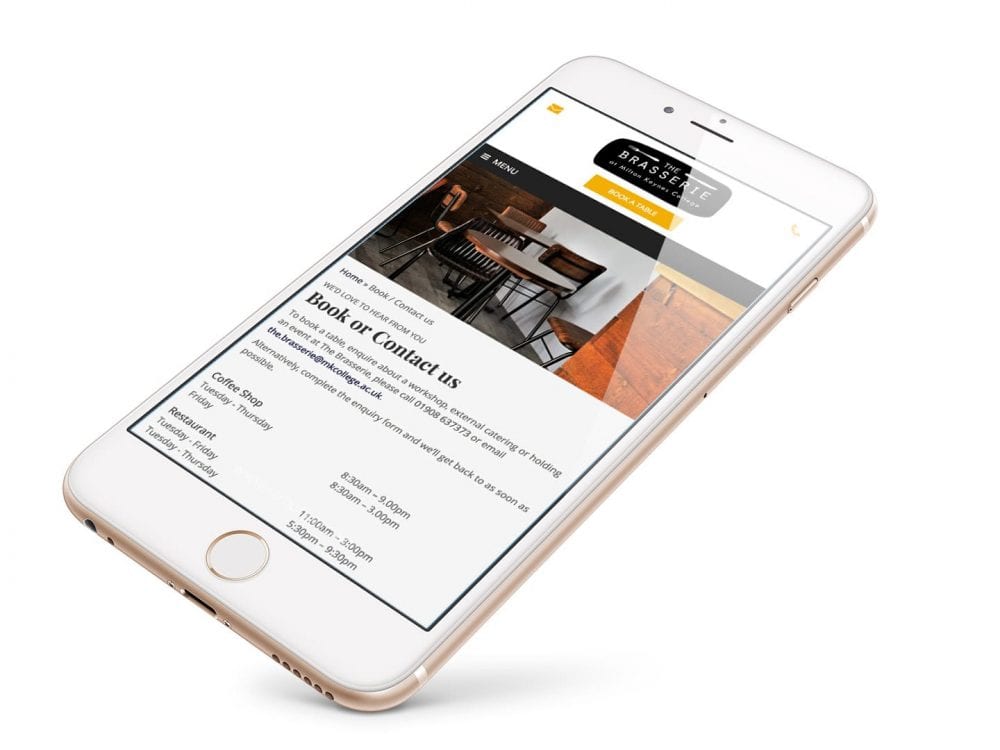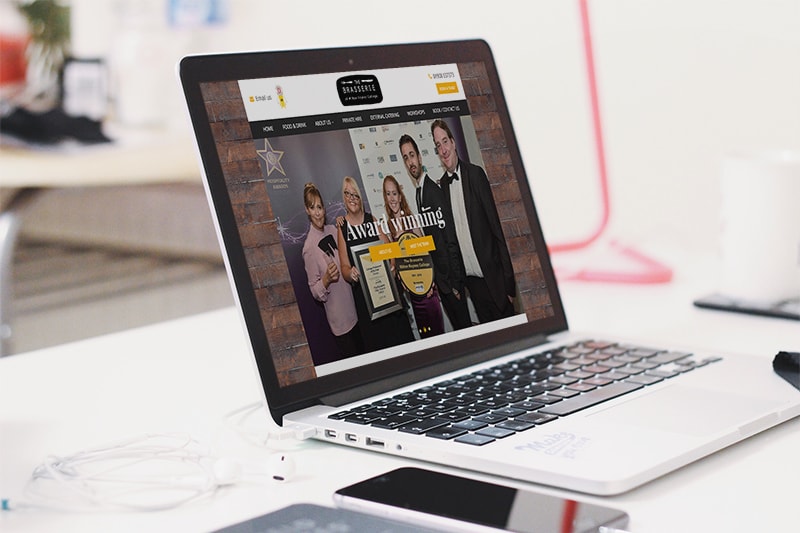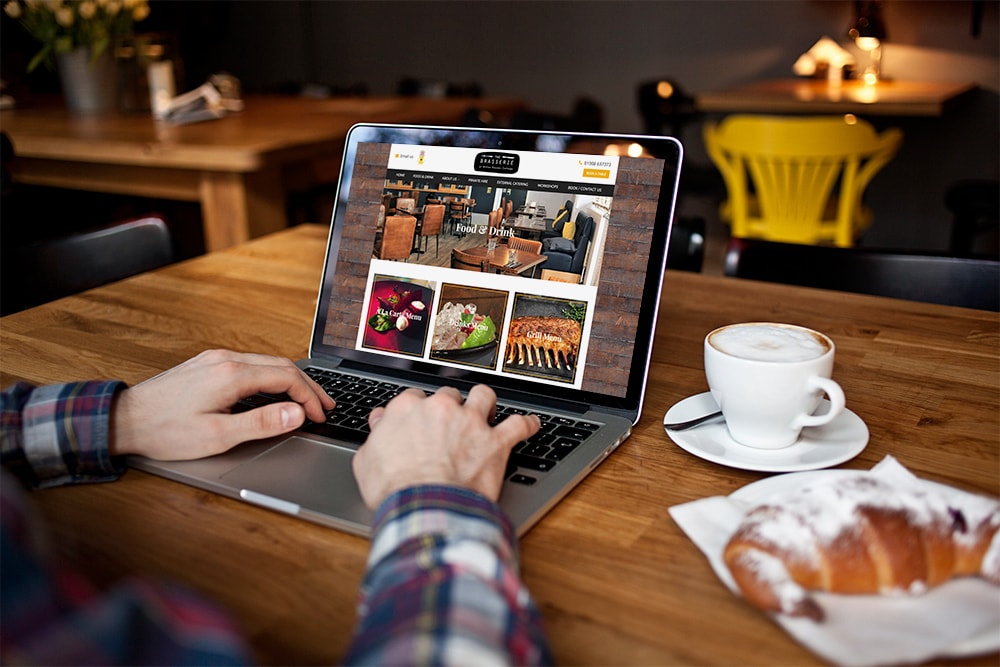 ---
Strategy & Design
Like all our projects, we started off by creating a rigorous technical specification which would outline the key objectives of the new site.  In this case the goals were simple: create a visually stunning web presence to complement the restaurant's new identity – and structure the site so it would be easily found on search engines – thus increasing bookings and revenue.
Armed with a moodboard which conveyed the look and feel of the restaurant's redevelopment, we created an attractive new template which would work holistically across all devices.  Mobile-speed in particular was pivotal to the success of the project, given that diners are even more likely to conveniently browse restaurant websites on their mobile before making a reservation. This carefully considered design-stage led naturally onto an intense development phase.  The website not only had to look great to attract new guests but it was also crucial that the site could be maintained by staff in a quick and efficient manner.  WordPress was our Content Management System of choice once again, utilising its power to create bespoke drag-and-drop features which made updating the site second nature.
Carefully designed forms were integrated into the website to make the booking process intuitive and speedy.  These also had the benefit of syncing directly to the College's CRM system (HubSpot) which meant prospective and existing customers could be marketed to, at their discretion.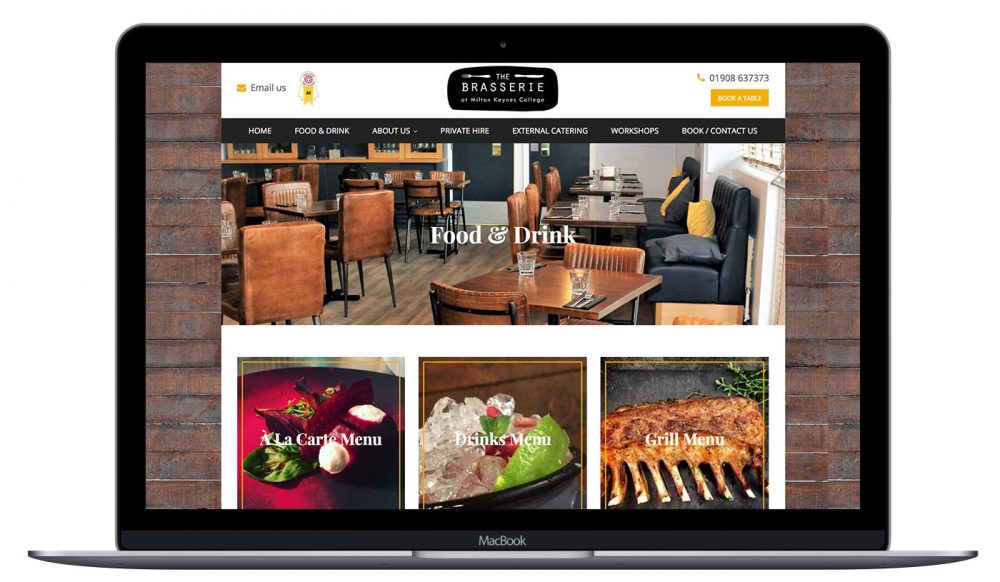 ---
Client Feedback
After the awesome job Dream Digital did with our Festival in the City website, it made complete sense to collaborate again, utilising their design know-how to develop the new mouthwatering Brasserie website.
---
The Bottom Line
The new site has been a hit with both customers, students and staff alike.  Finally, The Brasserie has a home online it can be proud of.  A place to showcase the exquisite cooking skills of the nation's future top chefs.  Since launching in Autumn 2017, the site has attracted over 4,000 visits and now boasts an impressive presence on Google, with 35% of new visitors finding the site via the search engine.