 In a nutshell
Developing a website a cut above the rest
Challenge
Looks Hair & Beauty came to us with their existing website, built on Yell.com's limited local business platform.  They were unhappy due to the lack of customisation that was offered, coupled with a lack of attractive templates which meant their site looked tired and dated – not the best look for a company that specialises in making people beautiful!
This dated visual identity also crossed over to their printed collateral, so we were keen to offer our services in redesigning the salon's leaflets and brochures too.
Outcome
We redeveloped their cumbersome and text-heavy website, utilising the latest web technologies to produce an attractive website that presents the services on offer in a visually-driven and easy to navigate manner.
The new web identity also crossed over perfectly to print. Looks Hair & Beauty now have a brand they can be proud of – their customers love the new look as we're sure you will too.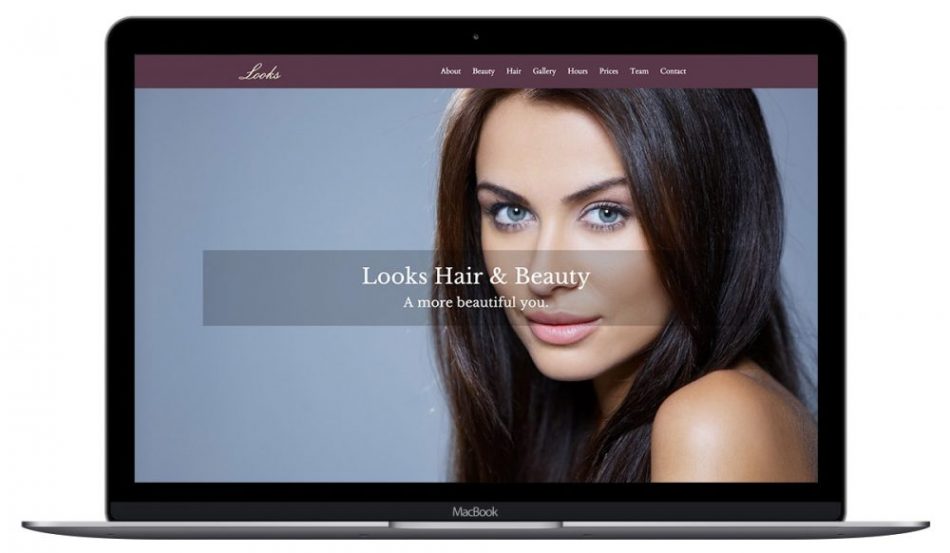 ---
The Brief
Established in 1996, Looks Hair & Beauty is a salon that specialises in hair and beauty treatments; growing over the years, they now have sites across Bedford and Kempston.
Built on Yell.com's platform, the existing site was hard to update and didn't portray the company in an attractive manner.  They were also keen to move off that platform as it was subscription-based and didn't want to be paying an expensive yearly fee for the rest of the company's lifespan.
---
Strategy & Design
We started with an analysis of the existing site, running focus groups to discover what prospective and current customers liked about the website.  It turns out, not a lot!  The old site had so many pages it was confusing to navigate and there was also far too much text – made evident by the website's high bounce rate (the % of people leaving the site without reading it).
To combat this we slimmed down the copy across the website – an important factor given the above average percentage of users that were viewing the website on a mobile device.
We love working with companies to reinvigorate their brand and visual identity  and this project was no exception.  We updated the website's colour scheme to match the interior of the salon and the dress code of staff.  We also got rid of the small and dated imagery, replacing these with visually appealing high-quality photography.  The design was also aided by modern web technologies, giving the website a smooth feel by utilising various scrolling and fading techniques.
This identity was then translated to their marketing materials – primarily advertising leaflets and price lists.  We handled everything, from the design concepts through to revisions and recommendations of print techniques.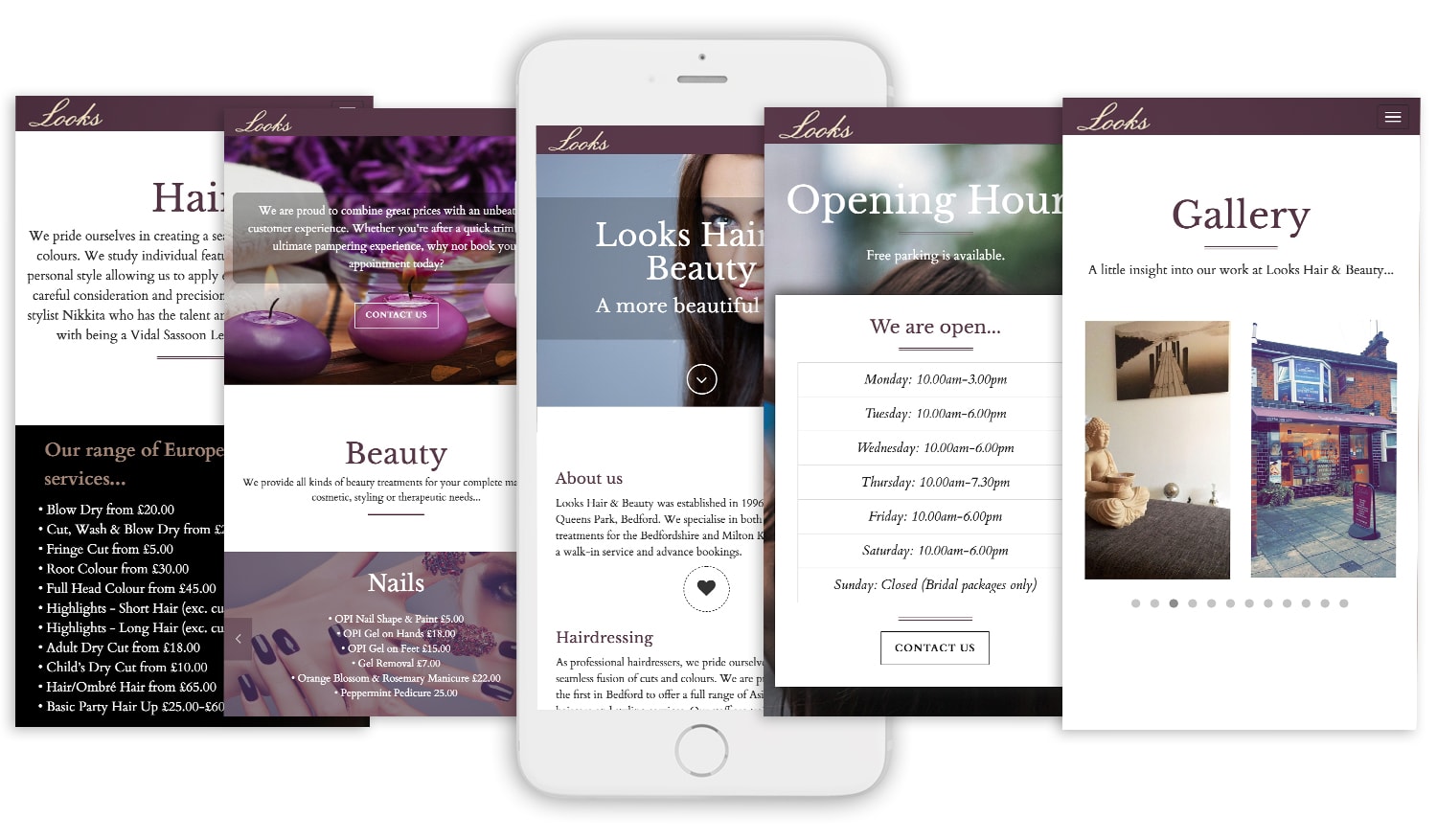 ---
Client Feedback
We're so pleased with our new website – the guys at Dream Digital were excellent, a very professional service that I'd recommend to anyone.
---
The Bottom Line
Since launching the new website the statistics speak for themselves.  Search Engine Optimisation techniques we utilised have increased the ranking of the website across all major search engines.  This has resulted in a 25% increase in visitors and the business is pleased to report a 12% growth in income.