 In a nutshell
Challenge
The Early Years Nursery has been part of Milton Keynes College's Chaffron Way campus since its inception in 1999.  Fast-forward to 2017 and it was finally time for the nursery to get its own dedicated website.  For years there had been just a few single pages, awkwardly sat within the College's main website.  The problem was twofold: being dependent on the College's site (aimed primarily at 16-18 year olds) meant the nursery was restricted visually – the pages needed to look playful and visually engaging.  They didn't.  Secondly, without its own web address and unique digital presence, an opportunity to appear high up in search engines for nurseries in the local area was lacking.
Outcome
Another successful collaboration with MK College was to put an end to these two woes.  We designed and developed a new website from the ground up – backed by intensive research of competitor websites and coupled with parent feedback.  The new site is a joy to behold, with its new branding reflecting the engaging and protective values fundamental to the nursery.  A bespoke application form was crucial to the website's success – making it as easy as possible for parents to apply after they had been inspired by the visual elements throughout the site that showcase the nursery's facilities.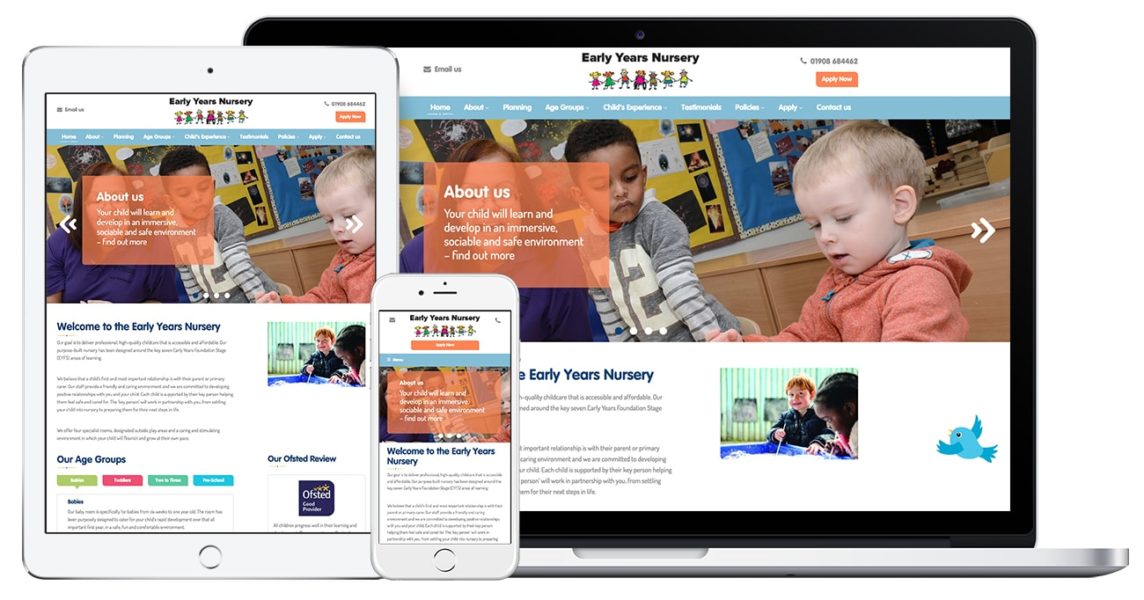 ---
The Brief
A team of dedicated and experienced staff work at the Ofsted 'Good' rated provider, tending to the needs of babies and toddlers up to children of a preschool age.  The nursery had recently overhauled their planning process and structure and needed presence online to showcase this philosophy.  The new system, referred as 'in the moment planning' ensures that the nursery environment is more child-led, encouraging independence and free will.
Already varied in terms of different rooms and inventories, as well as safe and secure outdoor areas, the nursery is also a dedicated Forest School.  What's that you say?  A Forest School encourages the development of personal, social and emotional life skills through learner led, nature-based learning.  A unique asset for sure – and one that had zero presence on the previous site needed to be successfully showcased on the new website.
Central to the nursery website's core recruitment goal, we were also briefed to re-design the application form to capture more interest from parents.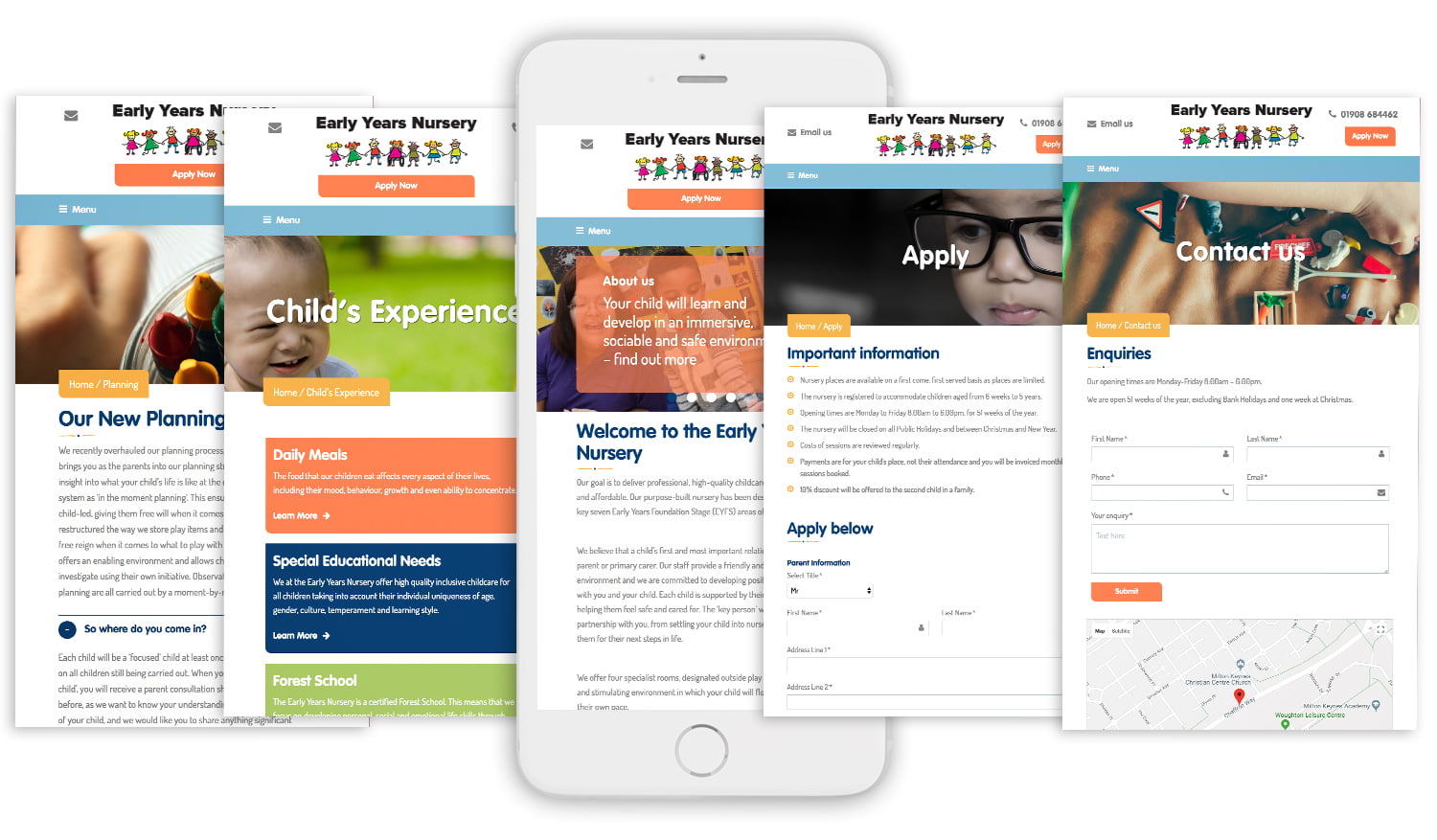 ---
Strategy & Design
Turning the existing three page incarnation into a new feature-packed website meant stringent planning had to be undertaken.  It was crucial that the nursery's values and ethos were reflected without making the site overwhelming in size.  A content plan was devised to maximise the wealth of information previously disregarded, whilst design techniques such as accordion-style FAQs (which allow users to easily show and hide content) were implemented to improve user comprehension.
The nursery's existing logo was kept to aid brand recognition but its pastel hues were to inspire a beautiful footer illustration that adorns each webpage.  Strong full-width photography was used to add impact, whilst bespoke galleries were developed, allowing staff to easily update photos for each of the age group areas, showcasing the different facilities on offer.
A new application form was created, allowing for bespoke functionality that didn't previously exist, such as the ability to add child details on an individual basis.  And whilst the form gave the illusion it was smaller – a key trick in improving conversion – design techniques were applied that actually allowed for more data to be collected by cleverly altering the layout.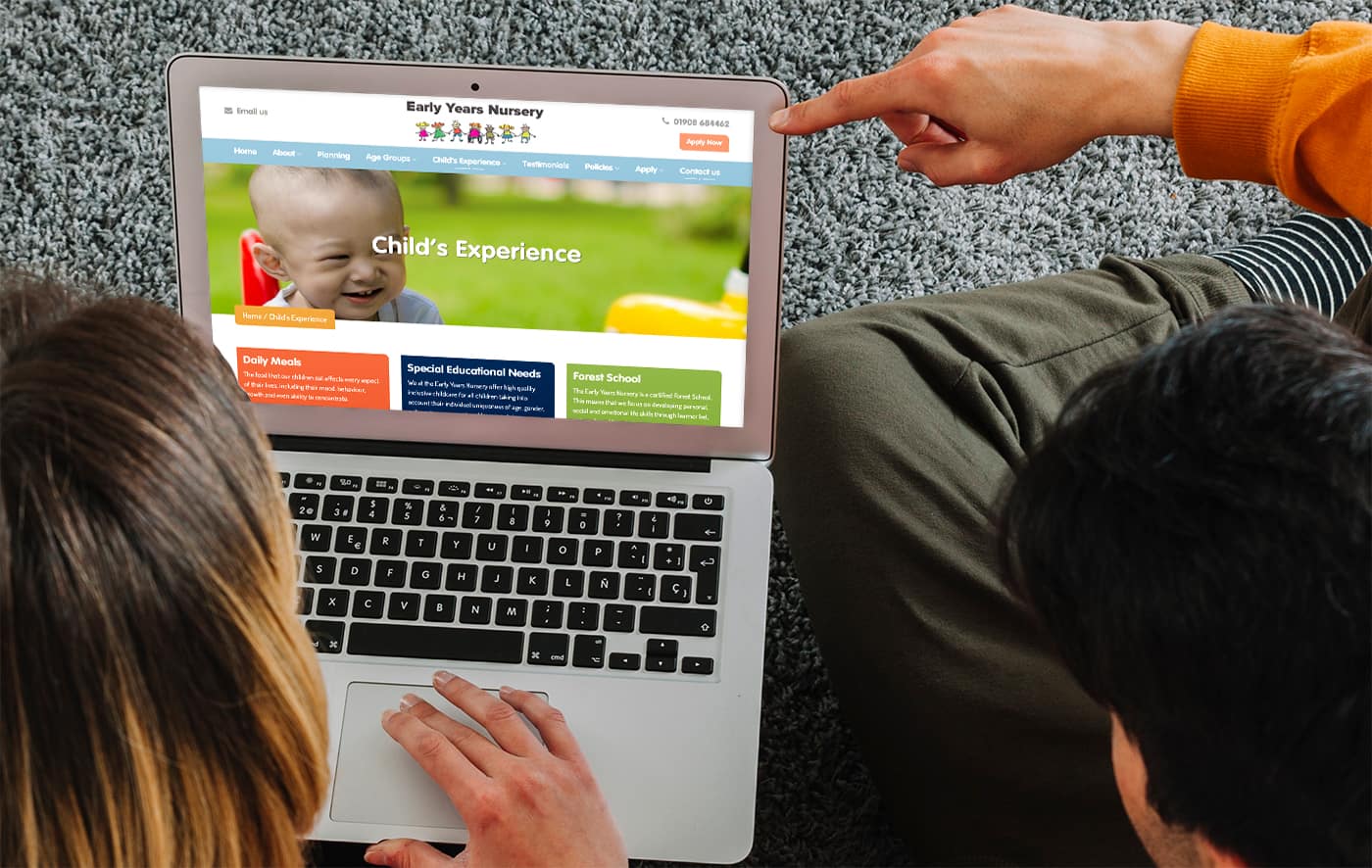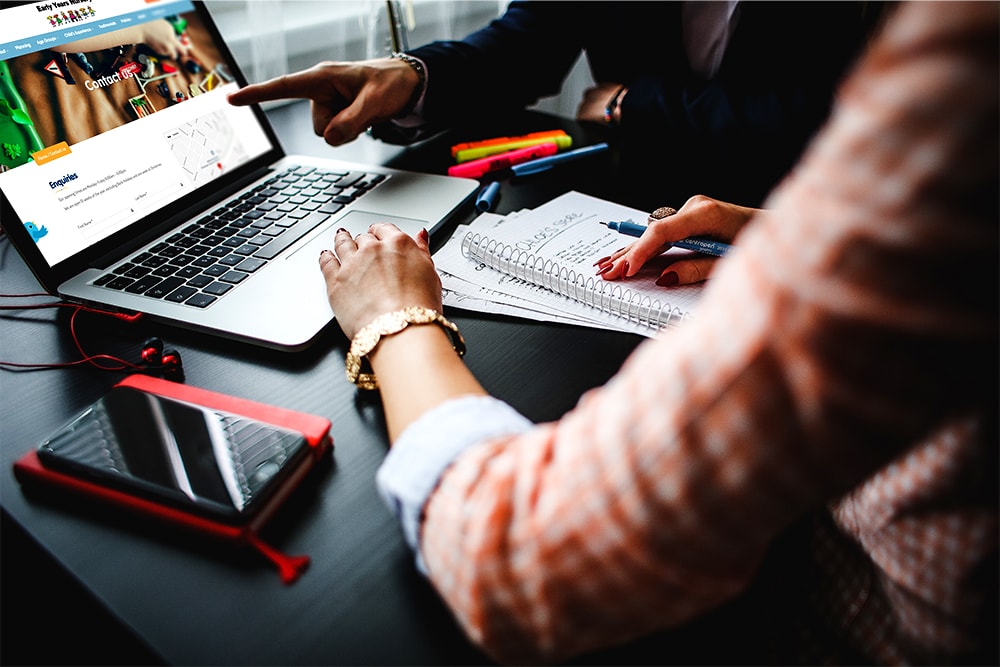 ---
Testimonial
We're very pleased with the new website!  As ever, the team at Dream Digital did an excellent job with deliverables completed on time and on budget.
---