 In a nutshell
Delivering returns for London investment firm
Challenge
Alexa Capital are a London based company that deliver corporate advisory, financing and asset management solutions across the energy and technology sectors.  When their communications broke down with the agency that delivered their recent website project, they were left unable to carry out future enhancements and tweaks due to having no in-house capacity.
Outcome
After a free audit on their existing website, Dream Digital were able to establish a range of improvements that could be made.  We now enjoy a collaborative relationship, carrying out desired development work to improve the website from both an aesthetic and usability perspective.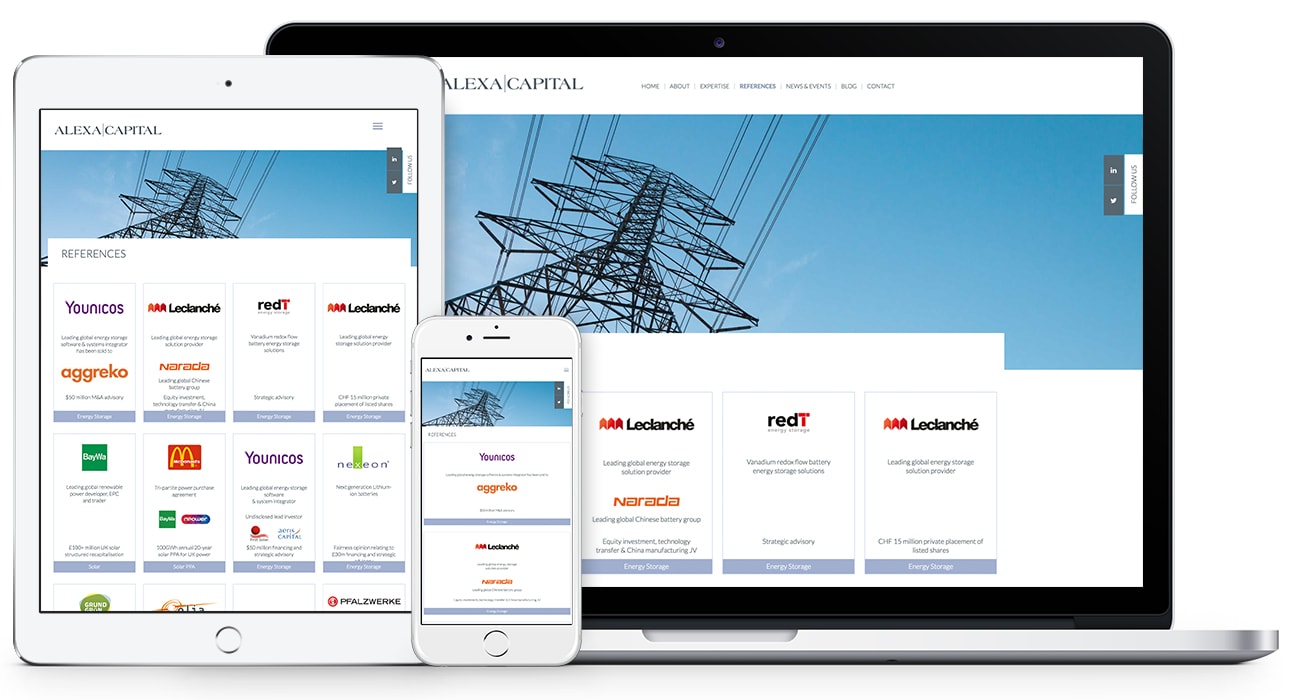 ---
The Brief
We carried out an initial assessment of the website; a mixture of quick wins and long-term development improvements.  These ranged from customisation of the website's code to improve the way images were displayed, through to technical elements relating to website analytics and search engine optimisation.
The audit detailed what work should be carried out, the benefits it would have and how long it would take to action.  With our guidance, Alexa were then able to prioritise the most essential development work and understand how it relates to their business objectives.
---
Strategy & Design
To date, we've carried out a number of aesthetic improvements to the website's templates such as improving the clarity and display of images and enhancements to the website's interface which have resulted in an improved user experience.  As their website is the key tool in how the company is portrayed, previous design flaws such as skewed images were conveying an unprofessional look and feel which have since been eradicated.
From a strategic perspective, we've also implemented a range of tools to help with search engine optimisation and integrated services such as Google Analytics, which allows the website manager to see what kind of content is working and how pages can be improved.  This is crucial given that the website is continually being updated with news, blogs and events.
---
Client Feedback
We've benefited greatly from the guidance given by Dream Digital in improving our website.  They are responsive to our needs and we look forward to a fruitful relationship over the coming years.
---
The Bottom Line
Not only is the website beginning to look much better but these enhancements have resulted in increased visibility across search engines – a sure-fire way to increase Alexa's brand exposure and capture the interest of prospective clients.